Crouch, Bind, Set for Success
As we try to improve the visibility of STEM careers to a more diverse community, Soil Engineering are proud to be supporting the Yorkshire RFU's Girls' Centre of Excellence for their 2022 U18's campaign. As Lead Sponsor we're providing support which will enable elite level training and match experience to be available to girls right across our home county. Centre of Excellence team manager Vicki Greensmith celebrated the sponsorship agreement saying "This will make a massive difference to the programme".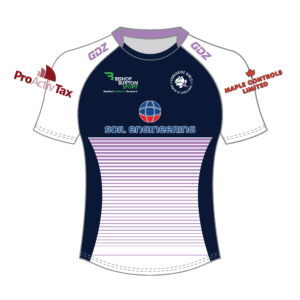 Soil Engineering's award winning Geotechnical capabilities are supported by a collaborative team ethic, helping to convert challenges into solutions for our clients. We hope that our support of the Centre of Excellence is reflected by on-field success for their players. This season's support isn't just about the current squad (despite their numerous England call-ups) but also about helping create the right foundation for future players. Equally, we hope our presence on the match day shirt sparks interest in our sector, and helps shine the floodlights on the wide array of careers available in Geoscience and Civil Engineering. With the Centre of Excellence supporting players from clubs across the county, as diverse a range as Scarborough, Selby, Leeds, Sandal and Cleckheaton, we aim to support the increasing popularity of Women's Rugby alongside awareness of our varied and increasingly diverse industry. The players are, in turn, drawn from around twenty schools and colleges across the region, and we'll be aiming to provide education and awareness opportunities wherever possible.
Soil Engineering wish the Yorkshire Girls' Centre of Excellence all the best in their upcoming match campaign, and look forward to being represented in the stands for some great games.