Fleet Renewal Programme
An early start at the end of the week saw a delivery of new additions to our fleet of site support vehicles
The arrival of ten brand-new Peugeot Partner vans at our main yard in Leeds heralds the next step in our 40×30 journey. Brought into the fleet to replace the previous model which has served our engineers well for several years, the new model has the latest Euro 6 engine, providing a weight for weight carbon emission saving. We've slightly increased the size of the small vans we're using to maximise their utilisation, and decrease reliance on large vans which can often constitute wasted volume on longer projects. Our Ground Investigation and Grouting teams will benefit from their arrival very shortly.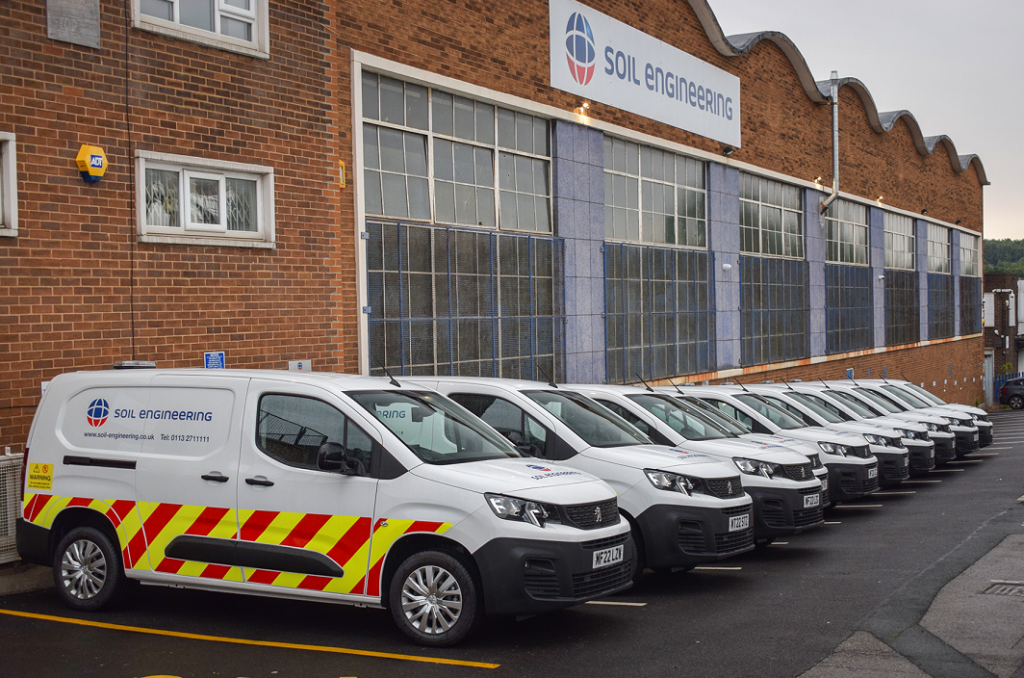 Safety First
The new vans are kitted out in line with FORS requirements, and with our "DriveSafe" programme in mind. With blind spot cameras, audible reversing alarm and parking sensors, the vehicles are equipped to keep the driver and everyone around them safe. They also have a built in load indicator, so while we're looking to be efficient with our vehicle movements, we do it in a safe manner.
The new fleet will be out on the road as soon as their drivers have had their familiarisation training…
…Familiarisation? Yes, the final addition to our safety and environmental focus on fleet improvement is the incorporation of the "Lightfoot" driver coaching system. The system provides direct feedback to our drivers on their behaviour and driving style. Our own recent trials have seen the system coach driers into behavioural changes leading to reductions in fuel use of over 10%. Requiring a short setup period and induction, the system can then work in the background to help our drivers maintain a safe, smooth and efficient driving style.