Our Drillers are BDA Football Champions!
BDA Football Competition returns to Leeds
The long-awaited return of the British Drilling Association Football Competition on the 8th of June saw six teams of the industry's finest gather in Leeds to contest the 2022 bragging rights. Soil Engineering's squad for the 5-a-side tournament was joined by Strata, Causeway, Phoenix Drilling, Terraroc, and Structural Soils for a hotly contested but equally very sociable tournament. With a 6-team league format leading to two knockout rounds there was all to play for throughout.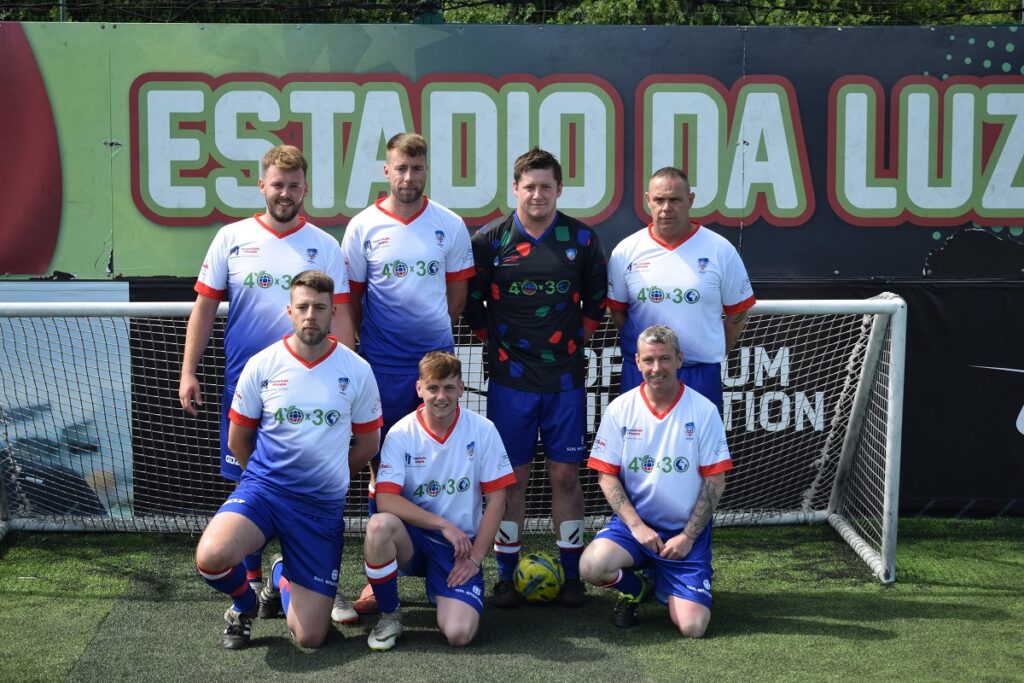 The late withdrawal of a seventh team meant a compressed schedule for the event, with SEGL FC needing to play four matches back to back. A slightly shaky losing start against Strata (2-0) as the team struggled to find a rhythm.  A nerve settling win over Structural Soils (1-0), and confidence boosting win over Phoenix Drilling (4-0) saw the team go into their fourth consecutive match without a break on somewhat heavy legs. A hard defeat (6-0) to Terraroc galvanised them though. Aided by a few minutes' rest the must-win final league match against Causeway saw SEGL FC come out on top (3-1) and make it through to the knockout stages.
Knockout Football
Drawing Terraroc in the Semis, and with a possible meeting with a very well resourced Strata team in the final, the team put the group stage behind them.
Benefitting from another brief rest, they reversed their fortunes against Terraroc (3-0), before meeting Strata in the final. Played in (mostly) good spirits, and in front of an increasingly excited crowd, SEGL FC's two well taken goals from Keiron Lee, continued pressure from Lewis and Josh Green, terrier-like harrying from father and son pair Paul and Tyler Moore, stubborn goalkeeping from Danny Cundill, and furious work-rate from Jake Marshall kept Strata down to a single goal, and the title headed to SEGL FC!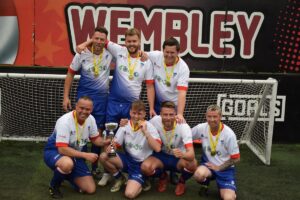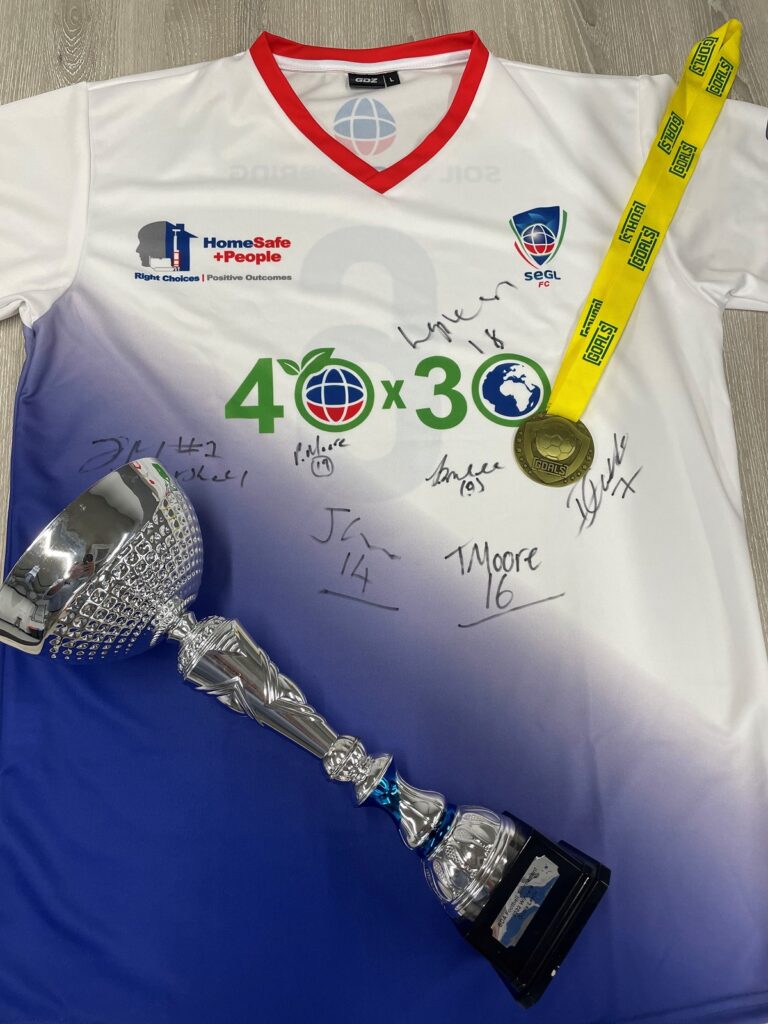 A great effort from the team, and a fantastic social occasion for the drilling industry to boot. The team's trophy now takes pride of place in the cabinet in Leeds, and a shirt signed by the team will shortly be framed and hung in the conference room along with a winners' medal.