3 New Fraste Drilling Rigs Joining the Fleet
Geotechnica 2021 provided us with an opportunity to mark the next stage in our fleet renewals programme, as Operations Manger Tom Walton signed the orders for three brand new Fraste Drilling Rigs.
Placing the order for the two Fraste ML units and one PL G model with Eijkelkamp Fraste UK Managing Director Dave Nevey, Tom commented "We've worked with both Fraste and our crews over the last 18 months to further develop our bespoke specification for the ML even further. We've combined everything we love about the existing rig with a few special additions to make it even more flexible. The PLG specification has evolved from the factory original to incorporate further ideas from our Drillers and the needs of our clients, to produce what promises to be an excellent compact and capable machine."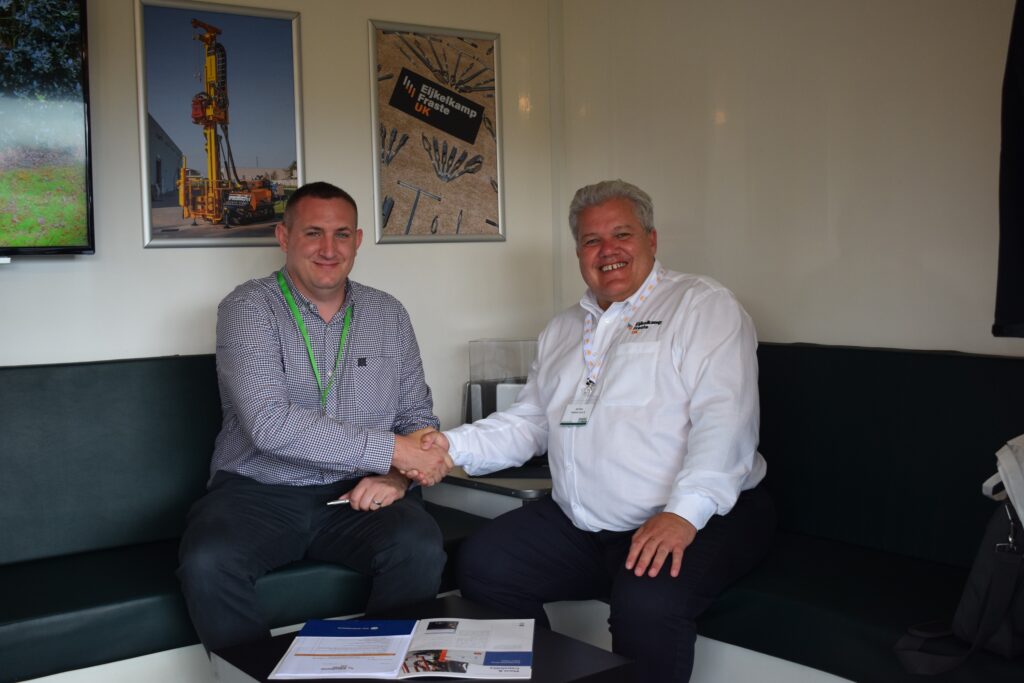 The new rigs join two MLs which we purchased in early 2020, and which have rapidly become crew favourites. The addition of these ultra-modern rigs to our fleet marks another significant step in our renewals programme, with their EU Stage V power plants improving efficiency and cutting emissions. The ML's flexibility combined with powerful drilling systems and additional fittings for a Krupp Drifter head mean we can deploy powerful solutions in ever smaller areas. Meanwhile the PL G's integral dynamic sampling hammer and SPT hammer, combined with its small footprint, will allow us to further enhance our offering in compact locations. The ability to tailor the specification of the Fraste Drilling Rigs to suit what our clients indicate they want to see from us was a deciding factor in placing this order.
This significant investment in our fleet will provide increased flexibility and capacity to service our expanding client base. Our current ML rigs have undertaken excellent work on major infrastructure projects across the UK in the 15 months since they joined us, working on both rail and utilities projects.