Southern Office Relocated for Flexibility and Environmental Impact Improvements
Soil Engineering, UK market leading geotechnical specialist, are very pleased to announce that this week our Southern Office relocated to a new and improved facility
Recognising the increasingly flexible office facilities needed to suit the "new normal" business model, with more hybrid working available in offsite roles, the new hub for our South Operations provides a more efficient environment for our team. Supporting primarily our Ground Investigation (GI) and Instrumentation & Monitoring (I&M) capabilities in the South of England, the centre at Watchmoor Park will also allow our Grouting team to be accommodated whenever necessary.
Environmental Impact Improvement
The newly refurbished office space provides an increasingly energy efficient location for support operations, reflecting our 40×30 Environmental target, and supporting our offsite activities' contribution to cutting overall business CO2 emissions.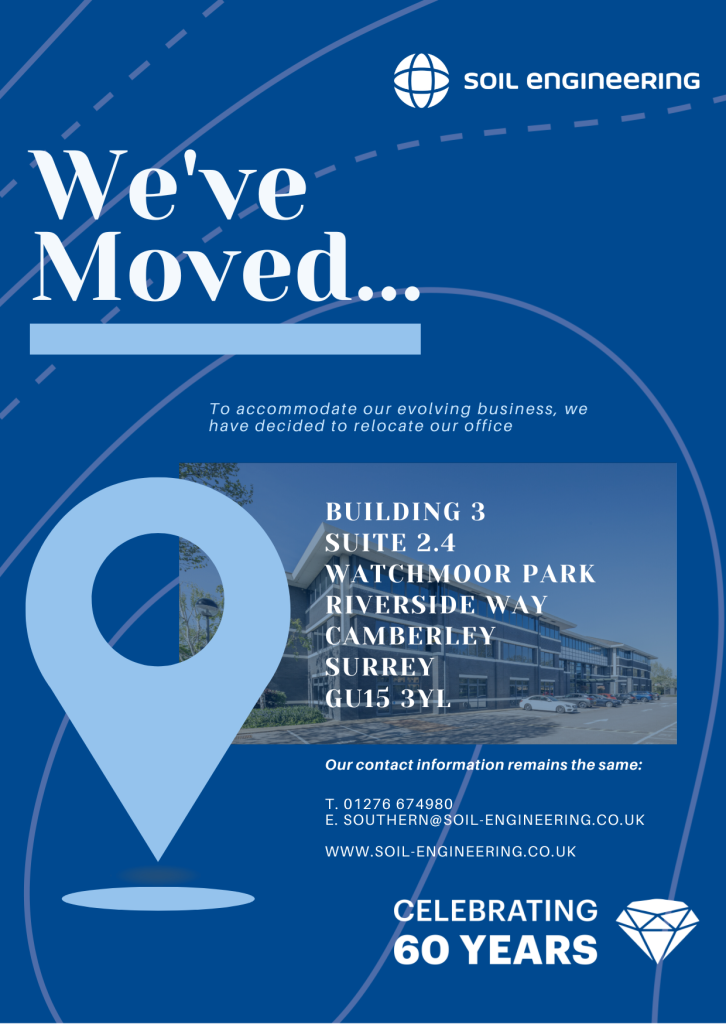 A warm welcome awaits
Our Regional GI Team, led by Matt Bellhouse, and associated I&M unit, will still welcome visits from clients who wish to discuss their projects in detail. Ground investigations of any scale, geotechnical and geoenvironmental monitoring requirements of any scope or duration, or any combination, our team will partner you to identify and deliver an appropriate solution. Backed by nationwide support from our award-winning delivery team, and with excellent links to our wider geotechnical family, our new office should be home to your next geotechnical solution.